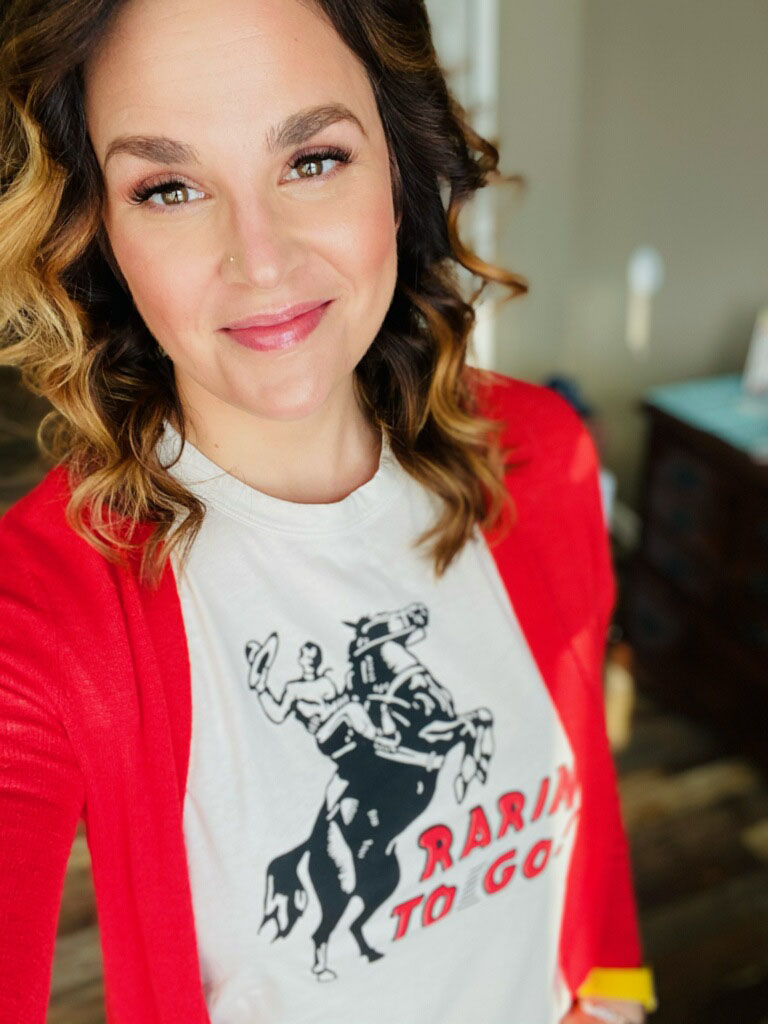 Leader of Chaos | Lash Extension Specialist | National Paul Mitchell Color Educator
Since I've had the pleasure of writing everyone's bios, I decided to do a quick write up on what I'm all about…
I have been a certified National Paul Mitchell Educator since 2005, which means I'm constantly being trained by the best in the industry! People have asked me why I chose Paul Mitchell and after contemplating what my #1 reason would be, I realized it's simple… Paul Mitchell spreads love in every way. I try to live by the 'golden rule' and I'm a firm believer in 'you get what you give'. At Chaos Studio Salon, we live by that same rule. 
I have been doing hair since 2002 (but I was braiding hair on the school bus LONG before that) and I feel like it's not just what I do, it's who I am. I have solely owned chaos since December 2005 and I was honestly petrified to be an owner. I have learned so much about myself, how to be a respectable leader and mentor. I've learned patience is a virtue, not only with my team, but also with myself. I honestly wake up everyday and love going to our happy place. I am extremely appreciative of my clients, my team, my family and my friends for helping me through this amazing adventure year after year. So, in my bio I'm going to say THANK YOU, to everyone that has helped me and supported me to get to where I am today!
Things I adore: my babies (Gray and Degan), Amazon, movies, and doing hair and lashes!
Master Stylist | Paul Mitchell The School Graduate | Certified Color Expert | Makeup Specialist
Joined team Chaos in March 2009
Gillian has the most genuine demeanor about her. Which is precisely why she has more friends than Justin Bieber has fans. She's a total bargain shopper and has been known to hit up the thrift shops and make her own creative outfits by hand! She's a devoted Pinterest fan, but actually follows through with the cool things she pins!! (Unlike most of us.) She's always game for whatever crafty project is at hand. She's always extremely put together every single day with wardrobe, hair and stellar makeup.
She has proven her skill level time and time again, which is why she is one of my Master Stylists on Team Chaos. She's also one of the quickest learners I've ever encountered. She is passionate about doing makeup too and you can undoubtedly see that in her finished looks.
P.S. Gillian can sing and cut a rug like nobodies business. Her first comment when we are out is always the same; "Let's Dance!!"
Gillian's favorite things are: Target, her kids and Beyoncé.
Expert Stylist | Paul Mitchell The School Graduate | Certified Color Expert | Hair Extensions Specialist |
Men's Cutting Specialist | Microblading Certified
Joined Team Chaos in Jan 2013
I think the thing I love most about Jeanelle is that she's always smiling and laughing… we all know how truly rare that really is. Her little giggle makes you smile ear to ear! She is a small town girl (originally from Sandusky, MI like me!) and she totally understands 'hillbilly talk'. She's a "yes" person that can pretty much accomplish anything she puts her mind to. Her men's cutting skills are undeniably one of the best I've seen. She's extremely talented with any color or cutting combo you can throw at her as well.
Jeanelle's favorite things are: NASH, her kitties, Diesel and Kit, online shopping, Colt the pup and her hubby Jordan. 
Master Stylist | Paul Mitchell The School Graduate | Certified Color Expert | Makeup Artist | Lash Extension Specialist
Joined Team Chaos in June 2013
We call Roya the Persian goddess. She's absolutely gorgeous and the best part is, she doesn't even realize it. She's the Kim K. of the salon! She has a huge heart and wears it on her sleeve. She's very close with her fam and is obsessed with her pit, Meech! She is an extremely talented makeup artist & one of our color experts!
Roya's favorite things are: Meechie, her family and a Champagne lifestyle! 
Follow me on Instagram.
Master Stylist | Paul Mitchell The School Graduate | Men's Cutting Specialist | Nail Specialist
Joined Team Chaos in September 2015
Chels worked very hard to be a part of Team Chaos and cried when she found out she got the job! She can do a men's fade in under 9 minutes without hesitation. She's a simple girl, originally from Brown City and loves her cowboy boots and knows all the lyrics to every country music song you can possibly think of. She is the most laid back person EVER and is always game for almost anything!
Chelsea's favorite things are: her mom and dad, coors light, bonfires, and fishing.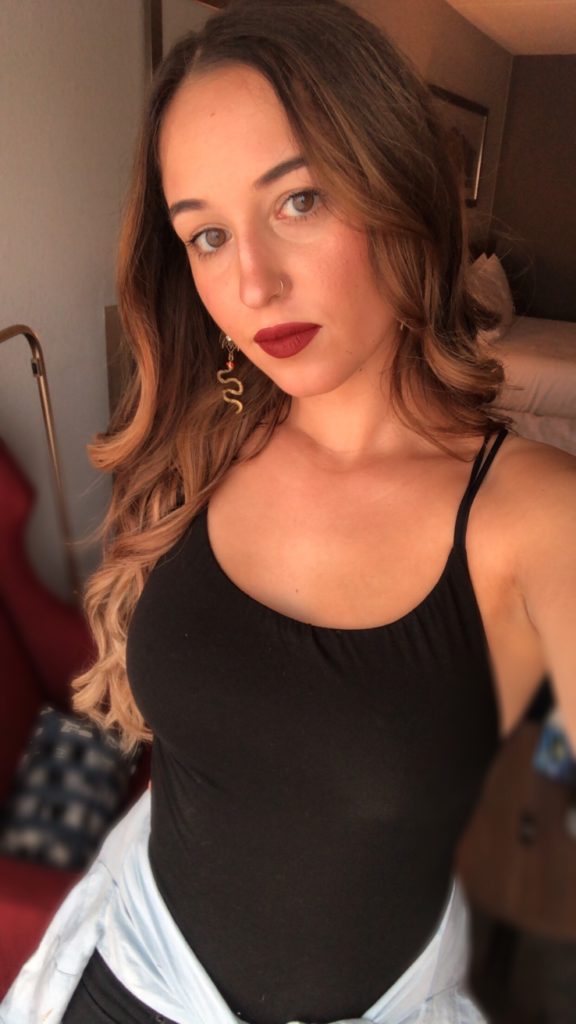 Senior Stylist | Paul Mitchell The School Graduate | Men's Cutting Specialist
Joined Team Chaos in June 2016
We call her Morgie for short and she is full of spunk! She loves trying new things with her hair so she has a new look almost every month! She's super family oriented and loves hangin with her fiancé, Jake in their new house! She is the braiding queen at the salon and adores coming up with new fun ways to style everyone's hair! Her forte is color and men's cutting! 
Morgan loves: Traveling, movies, volleyball, music and reading!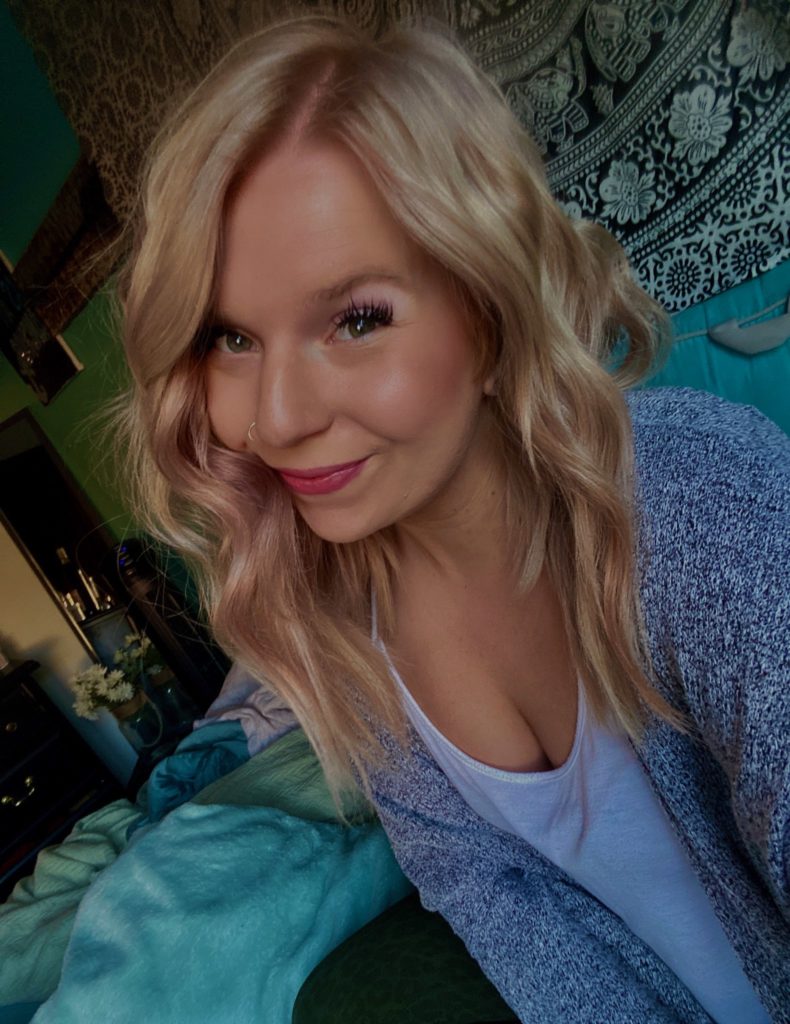 Senior Sylist | Paul Mitchell The School Graduate | Makeup Artist
Joined Team Chaos in July 2016
I want to start by saying I've never seen Becca in a bad mood. Like ever. She's the happiest person on the face of the earth. She's always smiling and is a definite "yes" person. She'll do and accomplish any task you ask her to do. It's a beautiful thing! She's always down to do something fun and new with her hair and is a pro in color and the airbrush makeup!
These are a few of her favorite things: Red Wings, family & shopping!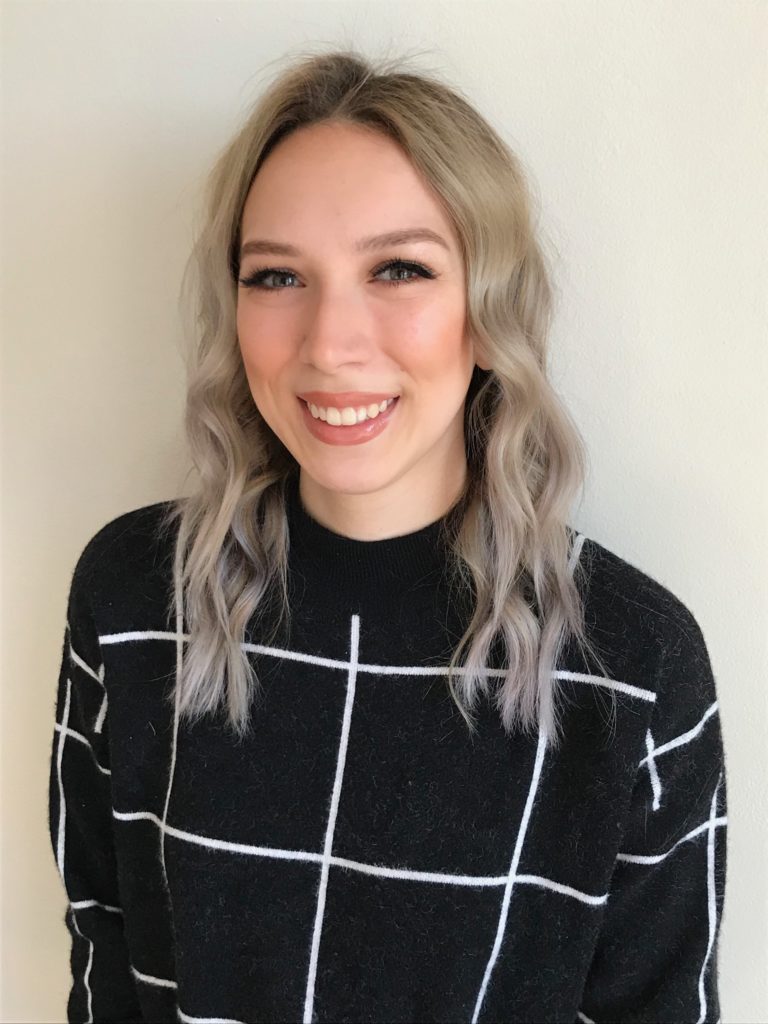 Assisting Stylist | Paul Mitchell The School Graduate | Makeup Artist
Joined Team Chaos in November 2018
We call her Lanie and she is just a peach! She's super sweet, but has a gansta side too! She loves to dance and her boyfriend Joey. She just started driving for the first time and we are super proud of her for facing her fears! She helps us every day to make the guests happy and we appreciate her soo much!
Elaine loves: She loves her bunny, Charlie, doing makeup, crocheting and her camper.
Follow me on Instagram